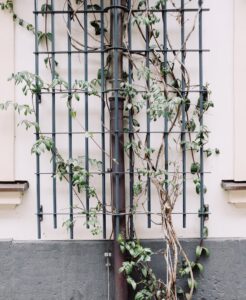 I recently finished studying the book of Joshua. I never thought I could learn so much from an Old Testament book full of cities and king's names that are hard to pronounce. But I've realized that the book of Joshua is jam packed with lessons and stories of God's faithfulness in difficult times. One recurring theme of Joshua is: The people's obedience toward God and God's faithfulness toward them.
Over and over again we see this play out. The Israelites are facing a challenge, God gives a command of instruction, the Israelites act in obedience. God faithfully carries out his promises, and then ultimately victory reigns!
Seems simple, right??
As I was reading through Joshua, I couldn't help but meditate on God's faithfulness in my own life. God has been faithful to me time and time again through difficult seasons of my life, just as He was with the Israelites.
My life, on a small scale, is exactly like the story of the Israelites. It's this scene that plays out on repeat: "This is not going how I thought this was supposed to go, God…… Oh, ok. I get it now. I see can why you allowed that to happen." Then months or years later, I forget so easily: "God, why are you letting this happen? Where are you in this?….. Oh, there you are God. Thank you. You really are faithful. I will trust you quicker next time." If I'm honest, this really has been the pattern of my whole life. Hah! It's pretty funny when you think about it. When we read about the Israelites all throughout the Old Testament, we all roll our eyes when they complain, "I mean come on, Israelites! How can you not GET IT ALREADY?" But aren't each of our lives an identical picture of their story?
Each time I doubt and question where God is, without me even realizing it, He shows up. Every. Single. Time. I have seen him work in miraculous ways. He has brought me back to him when I have rebelled, and He has paved the way for me when I have felt the hint of fear. I know I can rest and trust in his goodness because I have seen him work. Over and over again, I have seen his faithfulness in my life.
EACH TIME I DOUBT AND QUESTION WHERE GOD IS, WITHOUT ME EVEN REALIZING IT, HE SHOWS UP. EVERY. SINGLE. TIME.
When the Israelites finally obeyed God in the book of Joshua, they were able to celebrate with God in the end. It's the same way with us. God's will is going to be accomplished in the world regardless of what we do or don't do, but it's a whole lot better for us and a whole lot more exciting when we are obedient to him along the way. Because when we are obedient, we get to take part in and celebrate what He is doing on earth and in our own lives!
GOD'S WILL IS GOING TO BE ACCOMPLISHED IN THE WORLD REGARDLESS OF WHAT WE DO OR DON'T DO, BUT IT'S A WHOLE LOT BETTER FOR US AND A WHOLE LOT MORE EXCITING WHEN WE ARE OBEDIENT TO HIM ALONG THE WAY.
A challenge to myself is to REMEMBER. Remember what God has done in the past, so that I am quick to turn to him and trust him for what He is going to do in the future. I don't have to be afraid because I know that He has already won the final battle! And the exciting part is that instead of sitting back and watching it unfold, I get to take part in it. Again…. As believers, we actually get to take part in what The King is doing in the world!
So even when we doubt or don't necessarily feel like God is near, He has promised us that He will have the Victory! All of creation will shout His name, and He will reign forever. And He is using us to be a part of his work exactly where we are now. He is challenging us, teaching us, and pushing us to move in faith—to take risky and scary steps of obedience, so that we are able to look back and praise him for his faithfulness in our lives and celebrate with him in the end!